Blog - Great weekend of events at the edinburgh fringe festival with our AKROWA show
Last Updated: 16 Aug 2012
Akrowa show had its first events at the Edinburgh Fringe festival this month..
The Akrowa show is an interactive performance of percussion song and dance. During the show the audience get a chance to hear some of the various hand drums and bass drums from west africa, see some traditional dance and hear some of the many songs and chants from the region.. The show is tailored to suit many different environments and also gives the audience an opportunity to take part and play instruments, sing and dance together with the group.
We provide this show for schools, community groups, festivals, corporate
events, including staff parties, team-building events and conferences..
During our time in Edinburgh we provided Two concerts at the national museum and 4 private events at childrens centers and care facilities for adults. All went better than expected and we look forward to a return trip with lots of new venues next year..
These events were arranged by live music now.
livemusicnow.org.uk/lmn_scotland
Here's a nice review of our show at the national museum !
Broadway Baby 4 stars.
Free Fringe Music
Rhythmic Gymnastics
Venue Number 179. National Museum of Scotland, Chambers Street,Edinburgh, EH1 1JF. 4-26 August 12:45 (45 minutes). Suitability: U.
Thomas Annand and David Day have come all the way from Ireland to prove that there's far more to African drumming than monotonous banging. The pair specialise in traditional West African drumming and perform as part of 'Sounds Global' at the Scottish Museum, itself a small but fascinating exhibition. Free Fringe Music is on every day and is a fantastic excuse to visit the museum.
The pair's music echoed around the cavernous gallery: the main instruments were the Kpanlogo and djembe African drums on which they generate a surprising variety of sounds, pitches and dynamics, their dexterous technique being clear to see. Other percussion instruments (both drums and handheld) were also played. What was most impressive was their use of the asalato: conker-like instruments that were shaken and rattled with masterful skill. Their multi-tasking was impressive, their drumming not only drumming evolving and complex polyrhythms but simultaneously chanting and, later, even doing some dancing. This being a museum, there was some welcome educational content in explaining the different instruments but all the while, the pair's enjoyment spread across the grinning audience.
Audience participation played a large part in the show. Children and adults were invited to join in as a plethora of intriguing instruments were passed around. Any anxiety soon changed to enjoyment. There was call and response, freestyling and some singing; a few brave souls even got up to dance. The lack of rhythm from some participants put the professionals' talents into sharp relief, but as Annang claimed, 'we are all Africans today', leaving us with ringing ears and smiling faces after forty five brief minutes.
[Ed Nightingale]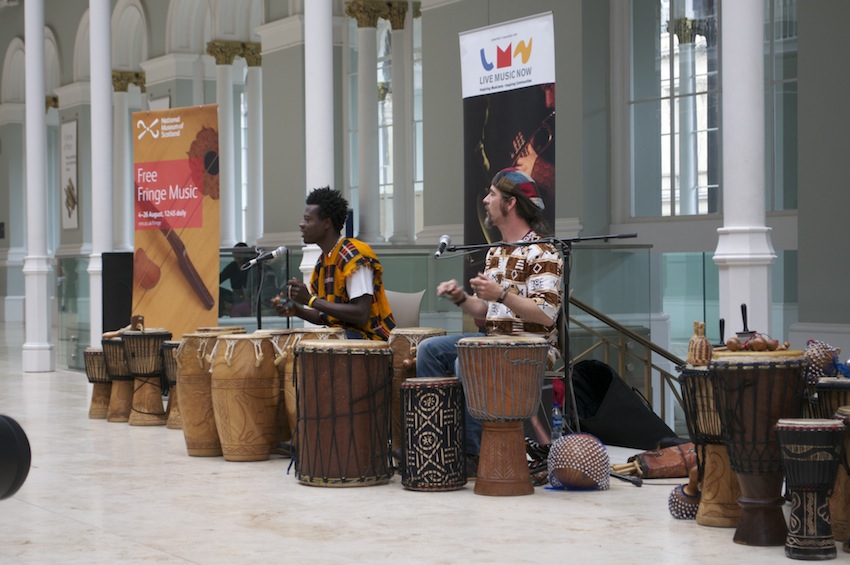 National Museum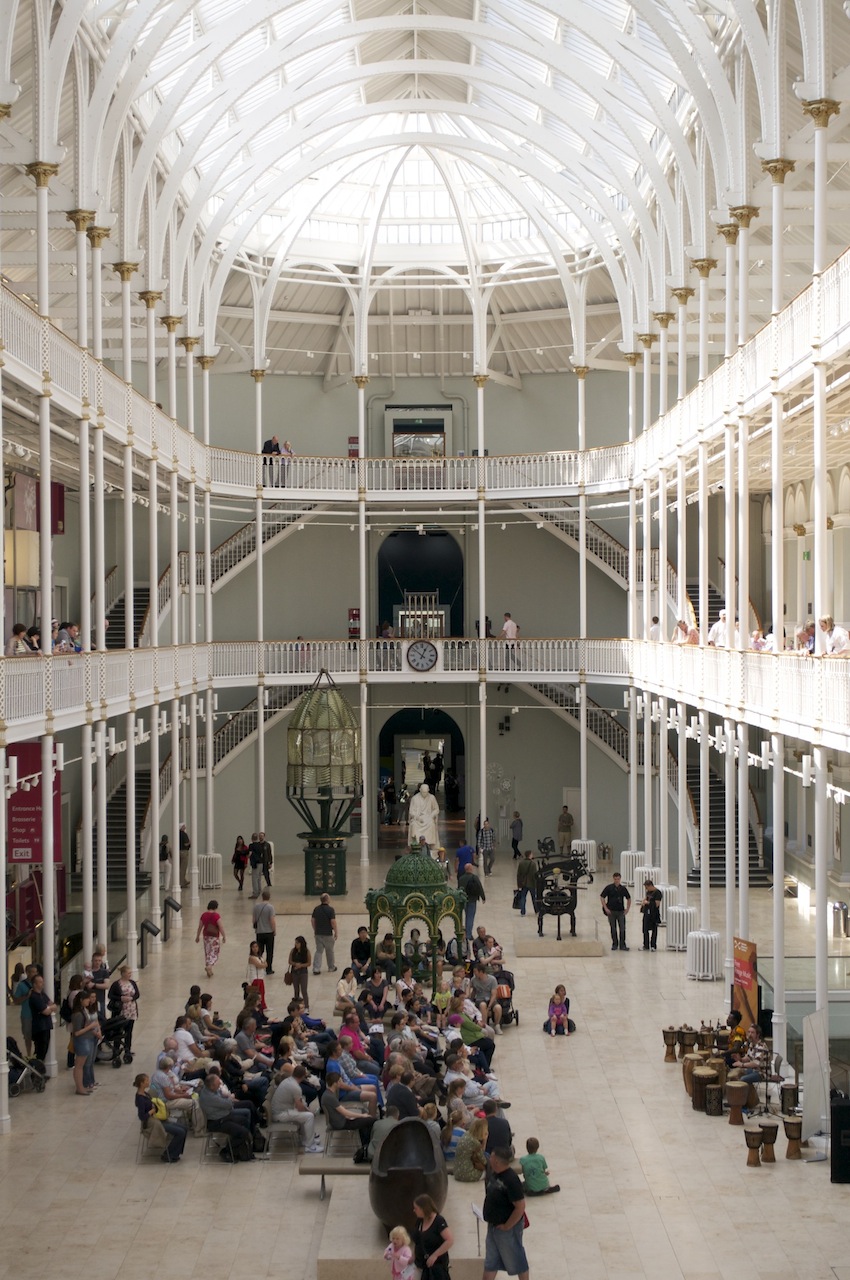 Great Audience participation with lots of drumming and dancing finishing of the show with great energy..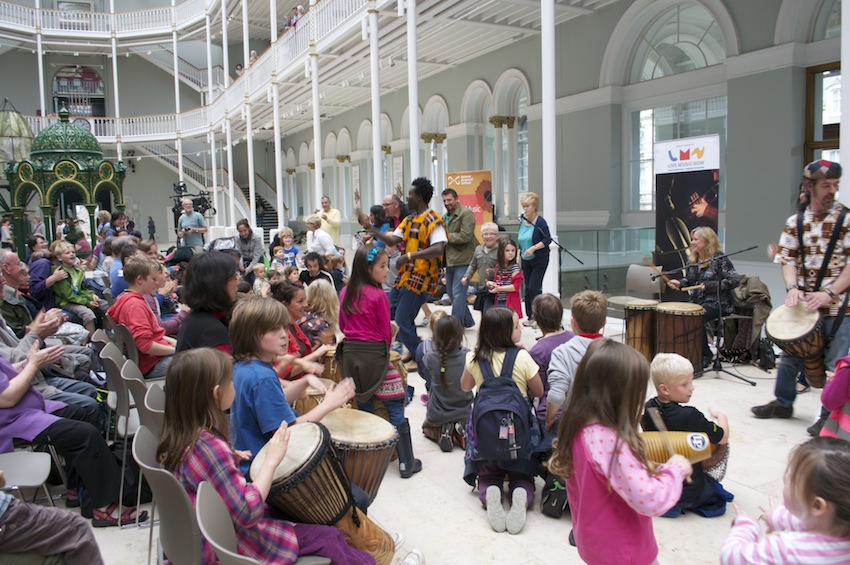 We were not the only ones sad to leave :-/